How an Air Bag Works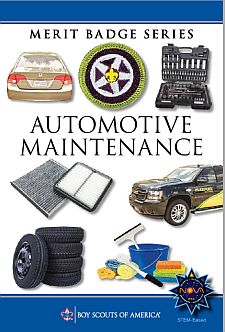 Cars that have been built in the last two decades are equipped with a safety feature that is probably taken for granted by most people. Have you stopped to consider what the air bag in the passenger side console or in the steering wheel could do for you in the event of a major accident? Probably not, since most people don't even think about it until the time comes where it is needed. Are you old enough to remember when the technology was new and introduced to the public and how much of a news topic it was? Everyone wanted to know how they worked, if it was really safe and how it saved lives when it was deployed correctly.
People now know the basics of an them and that it pops out when there is impact with a car. But the science behind the air bags is a little bit more sophisticated than that. There is air pressure to consider, the placement of it, since they are now located in several places in a vehicle and even how fast it is deployed and for what type of accident you are involved in.
Air bags created with the first wave of safety features usually only worked at a front impact accident that occurred when a certain mile per hour was reached. This was great for cars on the road that hit head on. But for people who had a side impact crash or even got rear-ended, the air bag didn't always deploy and then not much help was received in those types of cases. Technology improved so that air bags came more sensitive to any speed a vehicle was traveling at and crashed and from any direction the impact might come from. How exactly can it tell?
They are hooked to an elaborate sensor system placed in areas of the car. Even though accidents happen very fast, the response of an air bag is even faster. Once the sensors sense impact, the pins are pulled from all the air bags in a car and the air rushes in to them, at hundreds of miles per hour in cases, so that they are fully deployed before the impact of the crash is even over. There is powder that floats around after air bags are deployed, but this is harmless and is a way to keep the material inside the canister from sticking when it has not been used after a time. Air bags can be in the passenger side in the front, in the steering column of the steering wheel and even alongside the driver and passenger column where the seatbelt is attached for side impact protection.