Golf Cart Repair Manuals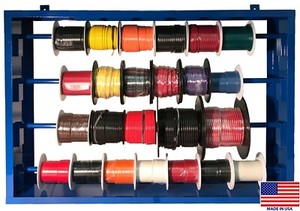 There are different kinds of golf car manuals – one for owners, one for parts and another for repairs.
If you bought your cart used, you probably did not get an owner's handbook. They can often be found on line or for free from the manufacturers website as a PDF file.
Some of the owner's handbooks have some good foundational instructions on maintenance and safety – so this is a good place to start. The Yamaha Golf Cart Owner's manual for instance does include great instructions and graphics on normal service and maintenance issues and it also includes schematics.
These manuals come in different formats – as a PDF file that you download and print, as a CD to view on your computer, or in a hard copy booklet. For me the most practical format is the hard copy booklet. I didn't want to mess with printing out all the pages and putting them in a notebook – only to lose some of the pages or to arrange them in the wrong order. Having a hard copy manual to take with me into the garage while working on my Club car has worked out the best.
In order to get the correct manual, you will need to know the make, model and the year your golf car was built.
EZGO Golf Cart Manual
The EZGO golf cart manual for owners can be found on line as a free PDF file from the E-Z-Go website. The EZ Go website calls it a service manual which is not the same as a repair manual.
To obtain a repair manual you can purchase a hard copy EZGO service manual or for less money you can download a PDF copy and print it yourself.
Yamaha Golf Cart Service Manual
The Yamaha Golf Cart Service Manual can be found on line. There are several options from downloading a free service manual to purchasing a hard copy or a CD. There are several different types of manuals available, but first you will need to know the make, model and year of your Yamaha cart. Then you need to figure out which manual you want. Here are your options:
1. Owner's Manual
2. Assembly Manual
3. Parts Manual
4. Service Manual
Club Car Service Manual
The Club Car service manual is not available for free on line or in a PDF file. Don't bother contacting your local authorized Club Car dealer because when I checked around, none of them kept them in stock – however, they could order one for you. So you might as well do that yourself. The Club Car repair manuals normally cost from $50 – $75. Sometimes you can find them used on eBay or craigslist.